HISTORY 
 
The Concord Chorus was organized in the summer of 1945 after a selection from Brahms "Requiem" had been performed jointly by all Concord choirs at the invitation of Perry Daniels, Minister of the Unitarian Church. The performance engendered so much enthusiasm that Nancy Loring, who was the conductor on this occasion, and Katherine K. Davis and Mrs. D. Ripley Gage of Concord formed a committee which organized the first meeting of the Concord Chorus in the fall of 1945.  Nearly 125 townspeople, far more than expected, appeared to rehearse the Brahms "Requiem" in its entirety from the fifty scores which were rounded up for the first rehearsal.

Today, our 110+ members are drawn from Concord and surrounding towns. Our mission remains to present high-quality performances of works from diverse periods and to foster the musicianship of our members.  This love of music and community provides the core upon which the Chorus has built, and sustained, a vibrant experience for both singers and audiences.

With roots firmly in Concord, the Concord Chorus has also performed at Symphony Hall in Boston, Mechanics Hall in  Worcester, Sanders Theater in Cambridge, the Zeiterion Theater in New Bedford, Regis College, and many area churches. Our repertoire, in addition to many of the major choral works of the last three centuries, has included commissioned works by Dave Brubeck, Richard Cornell, Randall Thompson, Arlene Zallman and Michael Schachter.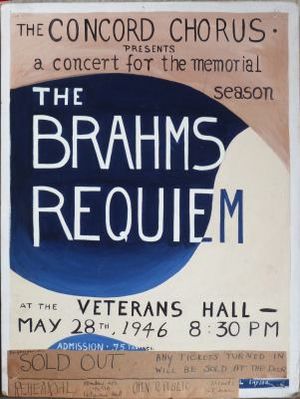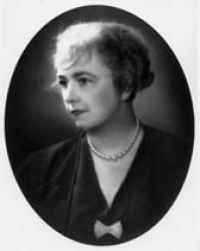 ---
75th Anniversary Video
Founded in 1945, the Concord Chorus performed its first concert in the spring of 1946 as a memorial to those lost in World War II.  Reaching its 75th Anniversary in 2021, the Chorus found itself unable to perform to live audiences because of the devastating COVID pandemic.  Because everyone was facing isolation and loss, the Concord Chorus produced this video to tell its story by connecting audiences to its deep roots in community, regional, and national life and history, to showcase its mission to offer high-quality choral masterworks from diverse periods, and, most importantly, to create joy from adversity by sharing the unifying power of beautiful music with everyone.