John Sullivan, Accompanist and Assistant Conductor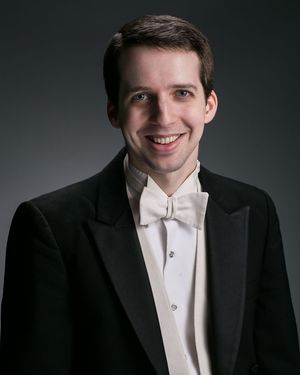 John Sullivan joined the Concord Chorus in 2013 as Accompanist and Assistant Conductor. He is a native of Cambridge and graduated from Harvard in 2009 with a degree in Music; during that time he worked and studied with Kevin Leong. 
At Harvard, Mr. Sullivan directed the Dunster House Opera for two seasons, preparing and conducting performances of Mozart's Marriage of Figaro (2006-2007) and Così fan tutte (2007-2008). In 2008-2009 he served as the 42nd music director of Harvard's Bach Society Orchestra; previous music directors of "BachSoc" include John Harbison, John Adams, and Alan Gilbert.  As music director he prepared and conducted four concerts of works by Beethoven, Brahms, Finzi, Haydn, Mendelssohn, Mozart, Prokofiev, Ravel, Rossini, and Verdi.  He completed the Mozart-Da Ponte trilogy by conducting a concert performance of Don Giovanni at Harvard in 2013. 
Mr. Sullivan currently holds several other accompanist positions, including for the Masterworks Chorale (where he is also Assistant Conductor) and the Harvard-Radcliffe Chorus, in addition to freelance teaching and coaching.   He has performed widely in the Boston area and elsewhere in the United States and Europe as both accompanist and solo recitalist.  He is a keyboard harmony instructor and Affiliated Artist at MIT, and has served as Music Consultant and annotator for Toscanini releases on the Immortal Performances label.